30 years ago a group of Russian scientists, doctors, engineers and physicians from Special Construction Bureau "RITM", began  developing the SCENAR or  the Self-Controlled-Energo-Neuro-Adaptive Regulator invented by A. Karasev and A. Revenko. Their goal was to develop an energy efficient, multi-applicable, portable, non-invasive regulator of bodily function, perhaps even suitable to accompany cosmonauts into space.
RITM OKB is the inventor and patent holder of the famous SCENAR technology – derived from participation in the Russian National Program of space research during the 80's
SCENAR technology as a therapy was born in 1978. The method of treatment was invented byYury Gorfinkle, Alexander Revenko and many others. The SCENAR device is capable of recognizing, treating and preventing many health problems. Russians pioneers were the first to successfully achieve repeatable therapeutic results using electrical signals to stimulate the human immune and nervous systems, using modulations of its own endogenous energy.
In 1986, the first SCENAR device, having passed technical and clinical trials, was permitted by USSR Medical Council for application in the clinic-policlinic institutions and at homes.
"SCENAR" is a trademark (according to class – therapeutic device and apparatus, electro-stimulators), registered in the state list of trademarks in USSR from 23 October 1989 by RITM.
Further lab research has been conducted in Taganrog, Ekaterinburg and Chelyabinsk. In the last 12 years, more than 20 modifications have been developed ranging from the simplest hand-held devices to the most complex computer applications. SCENAR and its creators have won the highest state awards in medical science.
SCENAR become available to the international medical community after the Soviet Union collapse and has since been gaining wide popularity and application. Thousands of medical and health practitioners in the UK, United States, Canada, Europe, and Australia now use Scenar devices.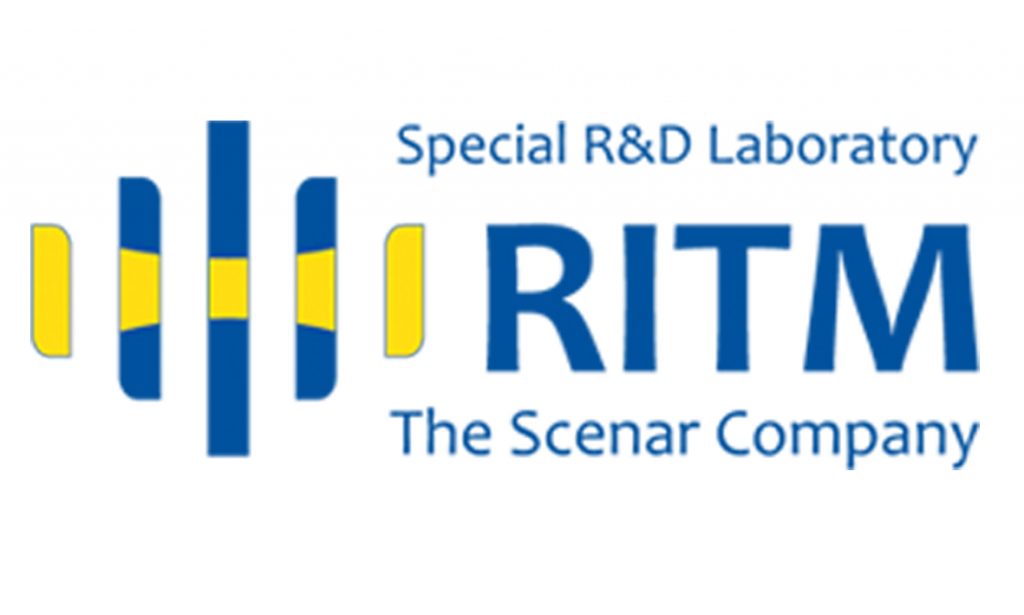 [vc_single_image image="1547″ img_size="large" add_caption="yes" css_animation="slideInDown" title="SCENAR SUPER PRO 2014″]
[vc_single_image image="1538″ img_size="large" alignment="right" css_animation="slideInDown" title="(SCENAR 035) black box 1991″]
Quality Management and Manufacturing facilities of RITM OKB ZAO have been certified to comply with: ISO 9001, ISO 13485, CE with additional certifications with the FDA and TGA.
US FDA 510K Cleared as TRANSCUTANEOUS ELECTRICAL NERVE STIMULATOR FOR PAIN RELIEF and management of chronic, intractable pain, and adjunctive treatment in the management of post-surgical and post-traumatic pain
ISO13485 -International Quality Management System Certification
CE –Certification for marketing in Europe
Canada Health  and Mexico SALUD cleared for pain management
Innovations in development and treatment methodology maintain RITM's place as a true world leader in development of biological feedback electric impulse therapy devices.
The training material could not have been possible without the participation and assistance of so many well-known in SCENAR world people. Their contributions are sincerely appreciated and gratefully acknowledged.
However, RITMSCENARUSA would like to express their deep appreciation and indebtedness particularly to the following:
–    Prof. Alexander Revenko (SCENAR Academy, Moscow, Russia), SCENAR inventor and developer, for participation in inventing the device (along with Alexander Karasev and Yuri Gorfinkel) and profound methodological base and philosophy of the modern SCENAR therapy;
–    Dr. , Dr. Iosif Semikatov, Alexander Tarakanov .PhD, Vladimir Lopatko and Boris Kulizhskiy for the valuable help and guidance they have given us in completing this training material, Dr.Konstantin Nikitin – for the new, specialty electrodes;
–    Director and employees of RITM OKB ZAO – Yuri Starovojtov, Michael Unakafov, Marina Gdalevich – for their kind co-operation as well as the information and technical help.